Khodarji Commercial Service Ltd. (Khodarji.com) was founded in 2011 by CEO and owner Nasr Shammout, in Amman, Jordan. Since then Khodarji.com has become a market leader in Jordanian eCommerce, particularly in selling fresh fruits, vegetables, and other foods in both Amman, Jordan, and Riyadh, Saudi Arabia.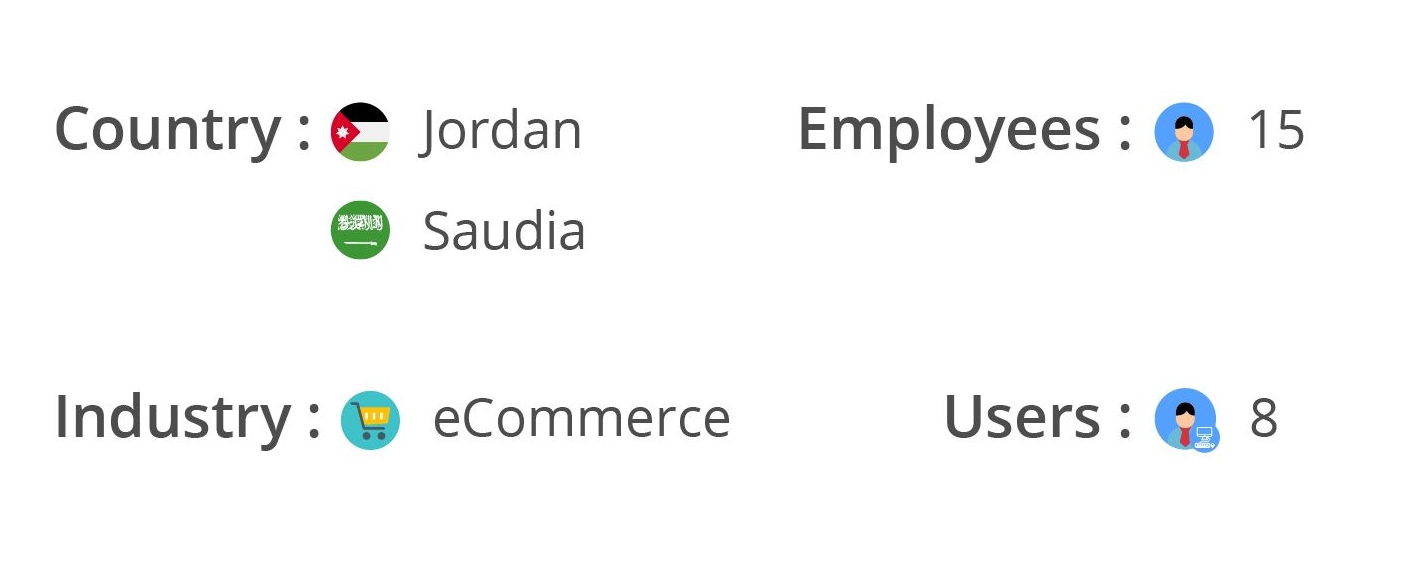 The eCommerce industry is cut-throat with countless hurdles along the way. Khodarji faced even more problems considering it was one of the first eCommerce industries to open in Jordan, let alone one that sold fresh fruits and vegetables. Combating market struggles with regional barriers
Mr. Shammout, a young entrepreneur with a vision started his eCommerce business by using locally made software that didn't tailor to his needs at all. He was able to use them for some time while his business was growing, but the larger it got, the more clear it was that the software was dragging them down. They needed ERP technology that:
Integrates all their departments together.

Has a well-defined and connected workflow. 

Generates accurate reports.

Grows with their business without being too costly. 
After research, they decided to upgrade their system to OpenERP v6 at the time which they did before finding out about Smart Way Business Solutions. They operated on that system for around one year before seeking a partner in Jordan, when they found Smart Way. 
With Smart Way's help, Khodarji was able to strategically use OpenERP to strengthen their database system and integrated it with Magento, which hosted their website. 
In the meantime, Mr. Nasr was planning a strategic leapfrog to KSA. Using Odoo 8 along with Magento as his platforms to hold up the business. 
Smart Way carried out the full implementation of KSA's Odoo 8's software, with Nasr's experience in both the market and in Odoo/OpenERP he knew exactly what he wanted. Smart Way carried out customizations ranging from Inventory to customized accounting reports,  along with Magento integration. 
Khodarji.com became so comfortable with Odoo they use it in every aspect of their business. They have designed their warehouse in KSA perfectly to aid pickers with incoming orders, and completely automated orders for trusted customers. There is very little left for them to integrate but are constantly coming up with new ways to service themselves with Odoo. 
Odoo has not only revolutionized the way their business works but also how they think. Odoo has given them the freedom to think of the best and most efficient workflows and reporting, nothing is too difficult with Odoo at their fingertips.