The first thing you usually try when eager to see a baby's smile is a simple 'Peek a Boo' game. It's a term which Mrs. Dana Bdair found to be lovable by moms to be as it is pretty much related to every kid on this planet and chose it as the name for her baby store. 

Peek a Boo is a beautiful baby products retail store located in Amman - Jordan, whose founder and owner, Mrs. Dana Bdair is eager to cater to every parents' demand for their baby's need. 


The store has a variety of baby products of clothes, linens, baby bowls & utensils, bags, cups, toys, beds, and many other things to make every baby's life more comfortable and the mother's easier. 

In August 2015, Mrs. Dana Bdair, an ambitious & hardworking woman, decided to open up a store, put it on the radar and make it a certain stop for every parent in need of products that would make it easier or smoother to cope with the new lifestyle of having babies. 
With such ambition and craving for success, she wanted to start her business from the beginning with a clean, clear, and flexible system to help her manage every needed detail in her business, thus her journey began. She searched for a system that is pleasing to the eye, highly flexible with the ability to pull reports and analytics with certain measurements easily. The search went on for some time before she was referred to us, Smart Way Business Solutions by one of our own clients using Odoo. 
Mrs. Dana was amazed and enamored by Odoo's modules, the seamless integration between them, the versatility of it, and of course, the vibrant and easy-to-use User Interface. She decided to take a chance with Odoo and has never been happier ever since with her business thriving while Odoo was there to sew every solution to its perfect place. 

Peek a Boo had a marvelous start and opened from day 1 using Odoo. Smart Way Business Solutions implemented their 'as is' requirements of certain modules such as Accounting, Sales & Purchases, Inventory, POS and also implemented their on-demand customized module of Vouchers which was a great help for gift shopping and Auto Back-Up module to always have their data accessible, at hand and best of all, safe. They were ecstatic about having a system that would support their business from every possible crack and having a partner like Smart Way to aid them in every hurdle or case they might face. 
Peek a Boo is a retail business going on full throttle under the supervision and leadership of a committed, passionate, zealous woman who is always eager to go beyond the horizon. Mrs. Dana Bdair has accomplished so much and more is yet to come as she is planning to once again show her perseverance and expand her on-ground store into an online platform that will revolutionize the business both technically and conceptually. Taking baby products to a whole new scale.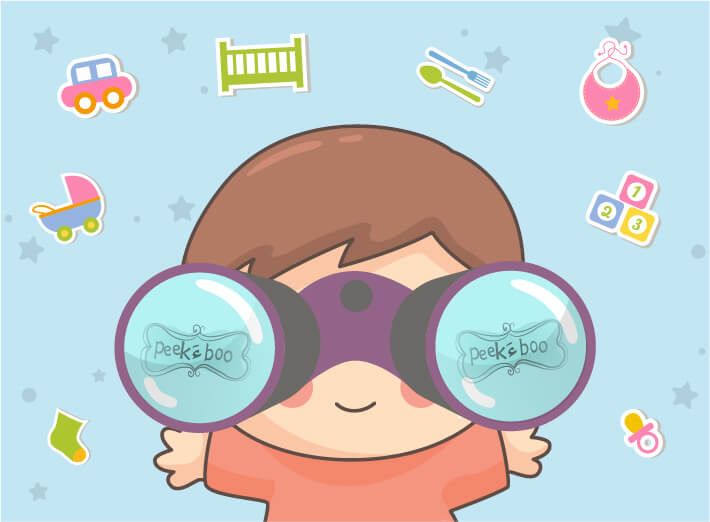 In Need of Cute & Practical Baby Products for Your Jolly Baby?
Don't Forget to Go and Visit "Peek a Boo" The Moment You Get to!