Ruwwad Al-Tanmeya is a non-profit community development organization that works with disenfranchised communities through education, youth voluntary work, and grassroots organizing. They are very much involved in community support with a huge impact spanning around the countries of Jordan, Egypt, Palestine, and Lebanon. Ruwwad is the brainchild of Mr. Fadi Ghandour, operates through a strong network of partnerships with civil society and governmental agencies with committed and experienced entrepreneurs as their financial backers. 
Ruwwad embraces pluralism and insists on respecting diversity which is why they always try to generate opportunities for the forbearing members of the community,

 whether they were children or adults, through nurturing and encouraging 360 degrees activities for a successful engagement and development of the community. 

Samar Dudin, the 'Regional Director of Ruwwad described the process core of enhancement they have embraced in the organization as follows, "Ruwwad has developed programming that enhances the critical inquiry, experiential learning community service, and community-led initiatives of children, youth, and families. Our projects aim to both activate the individual will and liberate a collective approach to addressing deeply rooted problems through shared action." In other words, they have adopted a route of bringing all community members together in order to share and address theirs and society's problems and issues collectively. 
Ruwwad as a 12-year-old running organization aspiring for the best of what there is and what is yet to come decided to even work on evolving and developing internally. Director Samar as a person with the ambition of making the world a better place decided that they should start on working on their own internal structure and processes as well and having all of their respective entities in the Arab world operating under one umbrella, which in one way or another meant they needed an ERP system. 
To look for an ERP system is not an easy quest, it requires gazing at the big picture and assessing which system suits their needs best. Ruwwad started with a sturdy Accounting system but they still needed more. They wanted a system that could consolidate and integrate all their companies, manage their accounts and employees on one cloud platform everywhere and anywhere so the pursuit went on again until one of their newly added team members advised them to try taking a look at Odoo ERP and its partner in Jordan, Smart Way Business Solutions. Needless to say that Ruwwad fell in love with the system's workflow and integration, the flexibility of managing a multi-company environment, the ability to direct and command as many employees and users as they wanted and its vibrant and vivid user interface.

Accounting never looked so fun and inviting as it did on Odoo for them. It was the cherry top to their drink along with many other modules and Smart Way Business Solutions was their partner to be when they expressed their admiration stating that, 'SWBS has a brilliant technical support team and developers and it also has the best company profile among all of the Odoo partners in Jordan.' Ruwwad trusted Smart Way to give them a smooth implementation of Odoo ERP with the much-needed customization. 
In early 2018, Ruwwad has officially migrated to Odoo starting with their Jordan offices and moving on with Egypt and Palestine in 2019. Their scope involved the Modules of Accounting and HR along with their enhanced customized modules from Smart Way Business Solutions such as Loans Management, Analytic Reporting, and the integration of the HR Attendance Zkteco bio-metric device and so on. 
Odoo as a cloud and open-source system has made them even more ambitious in expanding themselves throughout the world, as their analytics is now even more accurate than ever assisting them in organizing and creating on-point and targeted programs to those in need of it. Smart Way will surely be with Ruwwad every step of the way to accomplish their goals and ambitions with the help of Odoo and Since Ruwwad is a charitable NGO, Smart Way Business Solutions donated a good portion of their services & expertise as a contribution to the cause.  I doubt anyone can see something better than aspiring for a better community and cultivating the best of society's talents and energies, right?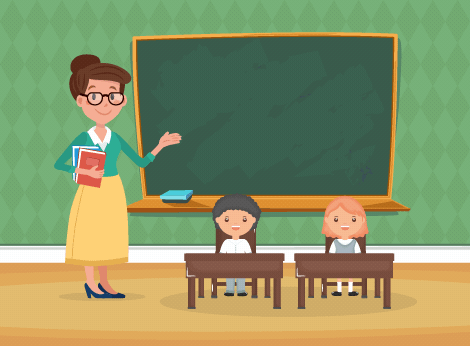 Ruwwad is Always on the Lookout for New Volunteers, Ideas, & Community Development Programs!
Join them and Become an Active Member of the Community