Popular Culture or "Pop Culture" is the collection of tradition, products, art, dance, film ...etc, that is consumed by the majority of the society or population. It encompasses the activities and feelings produced as a result of interaction with these dominant objects. In every society, popular culture may vary in many forms but still correlate in at least one certain aspect, such as certain movie series or video games to unify all people and spread this culture around even more. 

Mr. Zakaria Al Hakeem, a hard-working man whose passion for spreading popular culture lead him in 2017 to start up 'The Time Modern Time Machine for Import & Export,' an import and wholesale distributive company with the purpose of spreading officially licensed entertainment merchandise and Pop culture collectibles and currently located in Amman-Jordan.


Mr. Zakaria wanted to share his passion and reach out to fans of popular culture from both genders between the ages of + 11 to + 35, or as he calls them, "the young and young at heart." He wanted to meet and connect with society's enthusiastic devotee's who are fervent about the perpetual and unceasing multimedia entertainment categories such as -according to him - but not limited to: Blockbusters, Sci-Fi, Marvel & DC Cinematics, Anime & Manga, Video Games, TV series, Comic Books...etc.
Mr. Zakaria's behind-the-curtain-one-man show has and is continuing to develop, reaching today to 7 other motivated partners, eager to spread nation & international contribution to the growth of Pop culture in Jordan & the Middle East. The loyalty & dedication Mr. Zakaria had for this project was an unwavering one as he studied the migration to an ERP system that could serve him best in his quest for international prominence.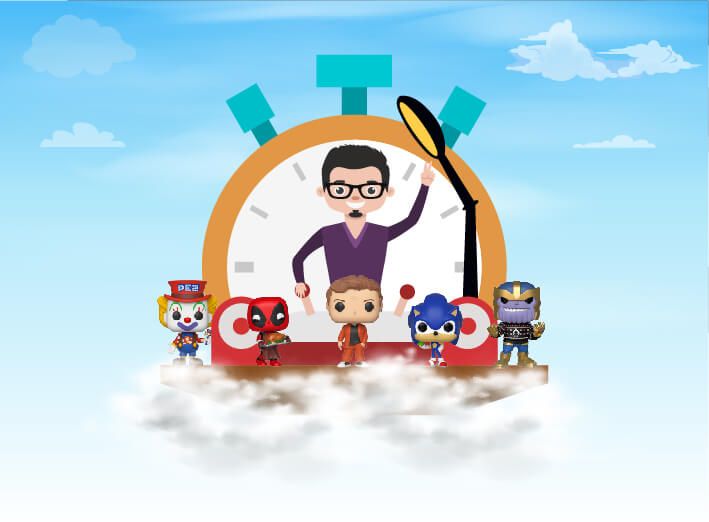 His quest started with implementing a locally-made ERP system that eventually fell short of his needs & expectations. He needed a flexible system that could beat the rigidness of traditional systems. A system in which implementation for him is redefined through witnessing the seamless integration and links between Odoo's modules, how all the needed features function and run smoothly through the mobile app, and also the innumerable dynamic business reports.

Mr. Zakaria stated that throughout his journey, "Odoo's Features outweighed the other available systems, especially after taking into consideration the feasibility and relatively low cost of the system implementation. With that being said, it is also imperative to have a capable and trustworthy partner for the project to succeed, hence our choice being Smart Way Business Solutions and we are confident of their capabilities to meet our needs over the course of the project in the future."
Luckily for The Time Machine, the implementation did not involve much customization, since Odoo's out-of-the-box modules fulfilled the majority of the business requirements. In the beginning of 2019, they reached out to us through Odoo.com and started up the implementation with Accounting, Inventory, Sales & Purchase with the aspiration of becoming a prominent contributor in the growth and the Pop culture sector in Jordan, and a pioneer in the industry of entertainment merchandise wholesale.
"The Time Machine is dedicated to lending their customers the chance to 'Travel into their best moments,' and open a doorway for them to embrace the power of thought." are the words of Mr. Zakaria when he describes the aim and target of forming his company and they are also words which Smart Way Business Solutions are doing their best to help him uphold and thrive even more through the trip through time and space.