This is definitely not the first time for Odoo to strike and nor will it be the last! 
Not too long ago Odoo added a new trophy to their warehouse for having the most popular inventory management software. We once mentioned that a supply chain management includes many aspects to be never handled lightly whether you were running a large warehouse, a brick & mortar store or even an online store.
But here is a question to think about; what to do when you have something that needs a much bigger scale of sectioned management?
The question does not include just the aspect of inventory management! It's a question about every type of management you could imagine.
We are talking about managing sales, purchases, inventory, manufacturing, email marketing, accounting, CRM, and so much more on one platform. In other words, we are talking about an ERP system, which is roughly defined as the management of core business processes.
But the question that remains is: How to choose from all these systems?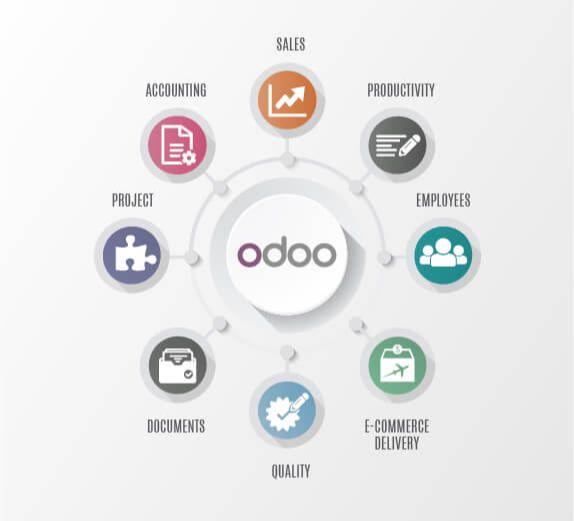 It's never an easy answer. Because all companies have a vision of their own on what they need in an ERP system, which leads them to the road of customization and not just any ERP can customize solutions according to client's business needs. 
When talking about an ERP system, a person should usually avoid two main things, vendor lock and dull user interface. These two aspects can kill a client's experience and leads them to sometimes migrate from one system to another until they find the system that caters to their needs. 
And in many of these times these days, such clients move on and on in their search until they find Odoo! 
Why Odoo? There is a sea of reasons but if we are going to mention some of them, then it's the fact that it's open-source, it's a system that created the perfect ways to master the balance of incredible UX and UI while offering one of the broadest spectrums of business applications on the market. Another reason is the ability to scale whatever integration you need and also to customize every single bit of it according to your needs! 

Everything is possible with Odoo's infinite sea of customizations and integration, and it is no wonder that Odoo got a new trophy to add to their warehouse as "The Most Popular Enterprise Resource Planning Software" according to Capterra.com with a market score of 92 and more than 4 Million users. 

Unleash yourself and accomplish maximum business growth with Odoo's immaculate solutions and their perfectly balanced UI & UX and enjoy the beautifully colorful automation, customization, and integration.