In a Supply Chain of Management, the manufacturing of raw materials from suppliers' distribution and retail locations are all aspects of this chain. An important aspect to never be handled lightly whether you were running a large warehouse, a brick & mortar store or even an online store is Inventory Management. Inventory management enables you to control & oversee order inventory, storage & stock, and also the sale amounts per product.

 Having trouble tracking what you have in stock and when do you need to reorder or managing last-minute backorders due to product overselling can make running a business more of a time-consuming process sometimes.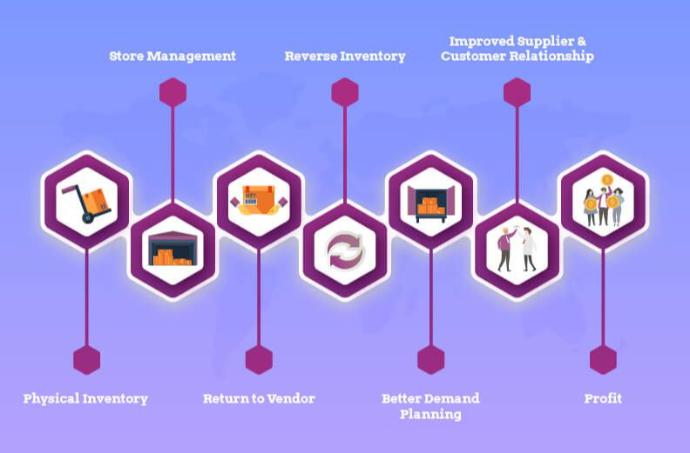 A logical yet insightful solution for such stressful situations would be an inventory software that warns when certain Items are going low, or better even, a software that allows you to reorder those items automatically updates your product stock regularly, and tracks inventory movement with every order.
There are many Inventory Management Software for various business needs. But what makes Odoo the best in the biz is the ability to customize their solutions according to any required need, from the checkbox to building the module itself from scratch. Odoo's Inventory Management solution systemizes and simplifies the whole process of managing and tracking your stock levels for the purpose of syncing your inventory in real-time with recent sales and to also improve all internal and external operations. 
Odoo's Inventory management includes important features. Double-entry Inventory Management enables you to trace everything from the supplier to the customer which helps in handling Stock out-of-products situations and loss of sales. You can also manage all your warehouses with the same system and define replenishment rules between warehouses. You can use many traceability features like 'Lots Tracking', 'Activity Log', 'Serial Numbers', 'Perpetual valuation'  to make it easier for the business industry. Odoo supports several product types that have different behavior: physical products, consumables, services, digital products. You can add as many custom fields as you want on products to handle your business needs and the solution even supports FIFO, Average Cost and Standard Price for product costing methods. (Planet Odoo)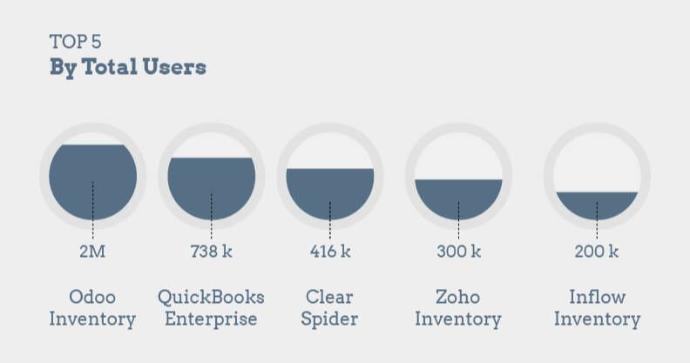 There are many things which can be discussed and adjusted when it comes to Odoo's sea of integrations & customizations, yet at the same time we have come to realize that Odoo has become a word which correlates with the description: 'A clear and friendly UI & UX platform and also a reasonably scalable system in terms of Business Scoping.'

Such clear accurate usage and integration has made Odoo Inventory Management system, the most popularly used according to many studies with roughly 2,000,000 users and Capterra's market score of 90/100. (Capterra -Top 20 Inventory Management Software)